Week Thirteen: December 4-11

Ice & fountain
Uptown, the ice skating rink at Rockefeller Center opens; even the Zamboni has a flag.

Infrastructure


The streets of Manhattan
Downtown, the streets are a network of orange and white plankways covering the pipes and cables snaking in and around the disaster site.
Barriers


Pointing



A better view



Looking North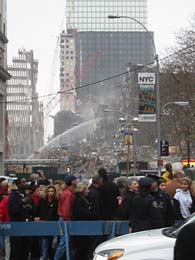 Off Broadway
Crowds of New Yorkers, tourists, and photographers have found all the best views.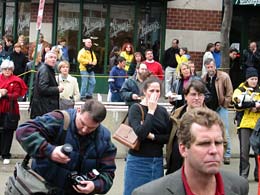 Just faces in the crowd
Their faces say a lot.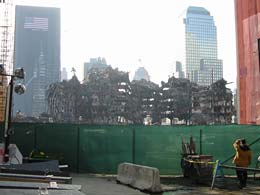 Looking South


Through the tarp
Some people wait in line to peek through dime-sized holes in the tarps.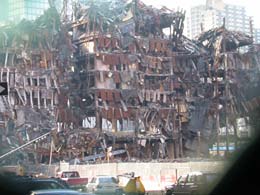 The camera just fits
No stopping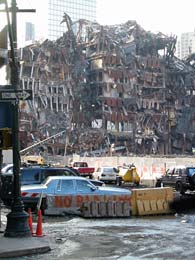 No parking


Off limits



Contrast

Map of the Red Zone
The restricted Red Zone surrounding the towers is slowly shrinking.
Behind the wall
North tower

South tower
Facade
Pit
Vehicle washing station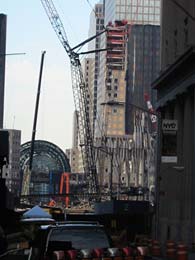 Dismantling the facade


Teddy bears



Never forgotten
Bobby hat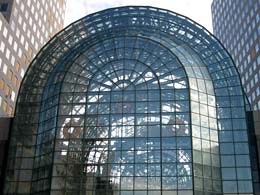 Wreaths in the damaged Winter Garden
Friday December 7th is the 60th anniversary of the attack on Pearl Harbor.
Four days later, at 8:46 am, there is a moment of silence at the recovery site, marking exactly three months since the first plane hit.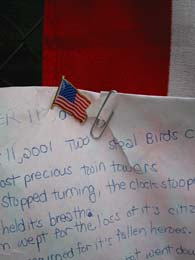 Two steal birds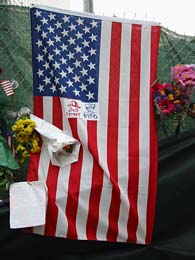 Draped flag
New memorials join reminders of the tragedy.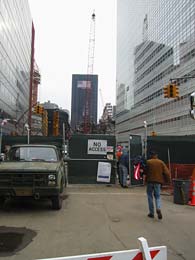 Delivering a wreath
A new tree
Reminders of the holidays.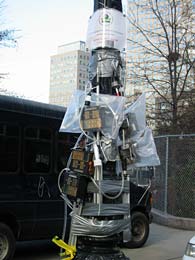 EPA sensing equipment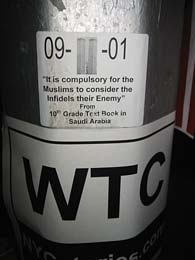 Compulsory education
Reminders of danger.


Signpost: Kabul, 6750 miles
Pursuit at Tora Bora
Reminders of war.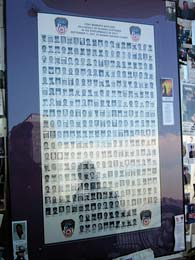 ... and faces
Names ...
And reminders of the missing.



Reconnection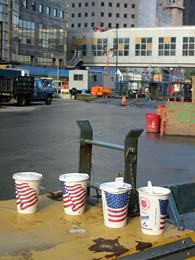 Reconstruction
We have a lot of work to do.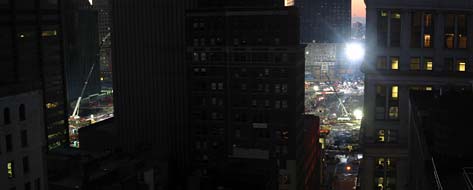 Dusk at Ground Zero