Week Eleven: November 20-26
Manhattan from the BQE: Financial District at left, Midtown at right


Jamaica Bay & Rockaway



Go West



New York, Las Vegas
My taxi to JFK is stuck in traffic and a drizzling rain on the Brooklyn-Queens Expressway—enough time to get a shot of the city's new profile.
A few minutes after takeoff, the plane passes over Rockaway Beach, the site of the American Airlines crash two weeks ago.
JFK
Unfortunately, my seat is on the wrong side of the plane, so I don't get a good view of the city.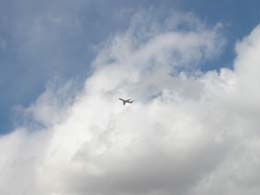 Clouds
I've never been to Las Vegas before, but from my taxi I see two familiar shapes that look like squashed and re-inflated Chrysler and Empire State Buildings.
It's the New York, New York Hotel & Casino.



Fauxdobe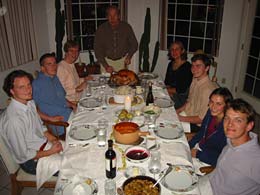 Extra stuffing


Thanksgiving dinner with my family proceeds according to tradition: turkey with sausage and apple stuffing, squash and mashed potatoes, green peas and fresh cranberry sauce.
Oldest & youngest

Red Rock Canyon
To work off the excess we hike and climb ...

Ben climbs the Calico Hills


Icebox Canyon
Or else climb upward
Better than the climbing wall

... then head downtown to see the Strip.
... and new security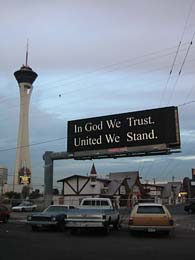 New billboards ...


Paris



Botanical Garden at the Bellagio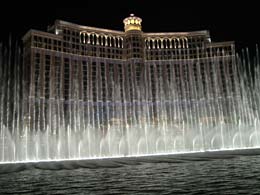 The Bellagio
Vegas is quiet (so I'm told) and concerned (the increased security measures are clear). Some hotels have closed floors and laid off staff; Bellagio security checks incoming vehicles, and the Eiffel Tower is closed.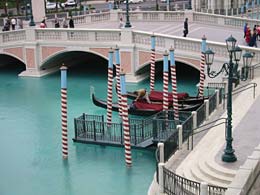 Preparing for rain at the Venetian
From the Stratosphere
The Strip


Little Lady Liberty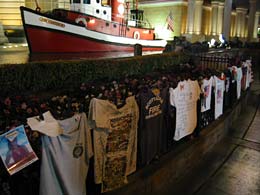 "To our brothers in the FDNY ..."
At the New York, New York casino, signed t-shirts from dozens of fire companies around the country have been placed around the 150-foot, half-scale replica of the Statue of Liberty.
The Empire State Replica glows red, white, and blue—just like the real building does in New York.
Brooklyn Bridge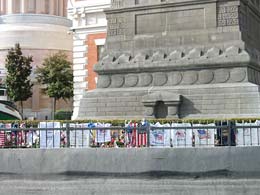 Strange


Great Wall of Magnets



Target



Lawn Santas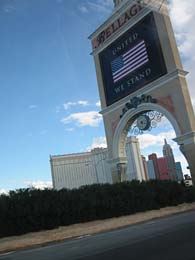 Flag, Clock, Empire
Elsewhere, it's hard to miss the flags, and the Santas.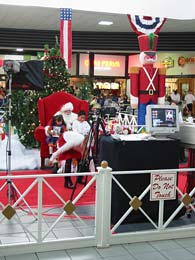 Mall Santa
Hoover Dam
My last stop was the Hoover Dam, built in 1931-35 by the Bureau of Land Management's Department of Reclamation. The dam holds back the Colorado River to form the largest reservoir in the country, Lake Meade.


Heighten security
High-scaler
Of course, since September 11th much of the dam has been closed: trucks are now prohibited on the dam road, and the famous hard-hat tours of the power station have been cancelled.
The hasty replacement, a $10 "self-paced Discovery Tour," is a ripoff, despite the free "Dam Proud" sticker at the gift shop.
Lonely lands made fruitful
726 feet down
The inscription at the base of the flagpole reads: It is fitting that the flag of our country should fly here in honor of those men who, inspired by a vision of lonely lands made fruitful, conceived this great work and of those others whose genius and labor made that vision a reality.