Week Ten: November 13-19


New cup design



Baxter & Canal

Cortlandt Alley
With so many flags around, it's inevitable that many will be thrown away.
Marlboro. Country.
Deli and billboard displays will end, some sooner than others.


Star-spangled hydrant

Sidewalk in Kearny, NJ
But other reminders will be with us for a while.


The fine print



Ten Dollars



Twenty Dollars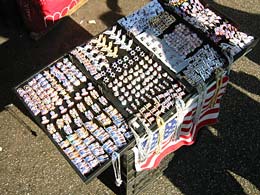 Red, white, and rhinestone
By now the souvenirs for sale on Canal Street have gone through several iterations. Most are designed in the U.S. and manufactured overseas.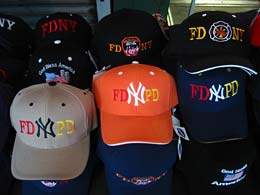 The all-inclusive FDNYPD
Weekends are always busiest on Canal Street. The hand-knit sweaters and hats for sale outside my door are replaced with more patriotic designs.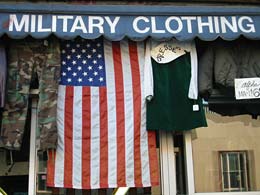 Military dress


Nancy Whiskey



Thanksgiving approaches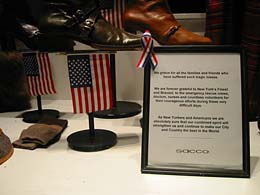 Nor the soles of her shoe?
Reminders can be found anywhere. Tacked up in a bar, taped to windows, well-lit in store fronts.
Some clearly took a lot of time to make.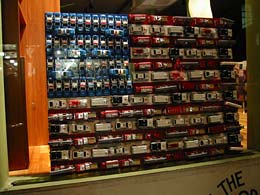 Emergency vehicles

245th Anniversary Saint Andrew's Day Banquet, Waldorf-Astoria


2 Jonathans
Fall is always benefit season in New York, though this year it feels a little more intense.


Raffle to benefit the Twin Towers Fund
Saturday night I go Scottish country dancing with some high-school friends at a benefit in Midtown, then head down to Tribeca to catch the final night of fund-raising at my local bar.