Week Six: October 16-22


LaGuardia
Boarding a plane at LaGuardia feels like I'm flying for the first time—not scary, just exciting. Maybe it's the black-bereted guards with M16s standing guard.
I'm patted down and scanned twice before I board. The attendant apologizes for the "random wanding."
I can tell that the metal detection has been turned up because the rivets in my jeans beep.



Big John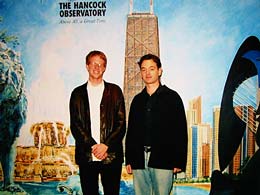 Mugshots
The Sears Tower, tallest building in the country, is closed for security reasons, so we try the John Hancock Tower instead.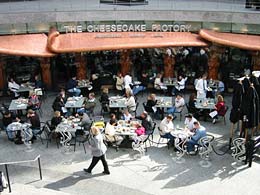 No you didn't
Downtown Chicago—Sears Tower at right


Lakeshore Drive



Lunch break
At 94 stories, the observation deck is 1,000 feet above the streets of Chicago.
Like most observation decks, pretty much everything but the view is cheesy.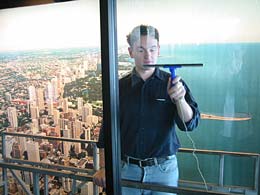 Squeegee
Spot the dead salmon
The weather is perfect, and there's no smell of burning.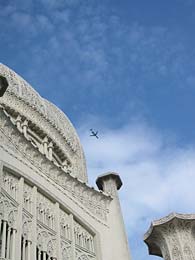 ... and above the Bahá'í temple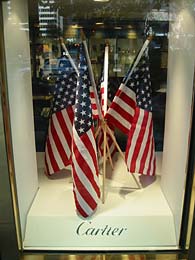 In the Cartier window ...
But I still notice flags. And planes; I think many people now pay attention to the sound of jets overhead.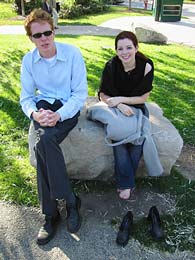 Not drawn to scale
Monkeys have tails, apes don't
Previous trips to Chicago have been more about observing life as a graduate student. This time around I'm fine being a tourist.


Downtown


Queens



Police check point
Back in New York, the memorials feel like home.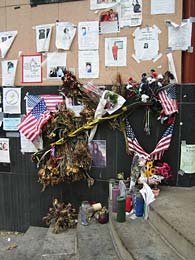 Canal Street Station