Week Five: October 9-15


Wet down
I return to a city in the grips of an anthrax scare. Friends horde Cipro.
The government releases a string of "credible threat" warnings, and security is higher than ever.
Closed


Masks for sale

Streets are sprayed daily to settle the dust. Gas masks appear in Chinatown.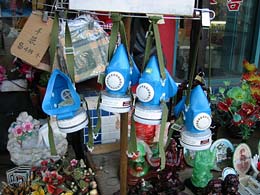 $40 each

Jamaica, Vermont
I spend a weekend with friends in Vermont.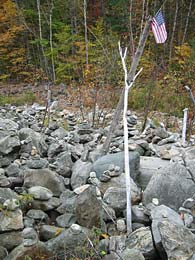 Recent addition
Carrying the oar inland
The only reminder is a flag raised over stone cairns.

Cairns